Hey guys!

So... I'm new. My name's Helena and I'm in Colorado. This is my 8th year in 4-H and I've done 25 projects over the years...

My fair's going on right now. This year I did Applique in the Needle Arts division of Heritage Arts. I made a ridiculously time-consuming wool applique quilt for my mom for her vet practice.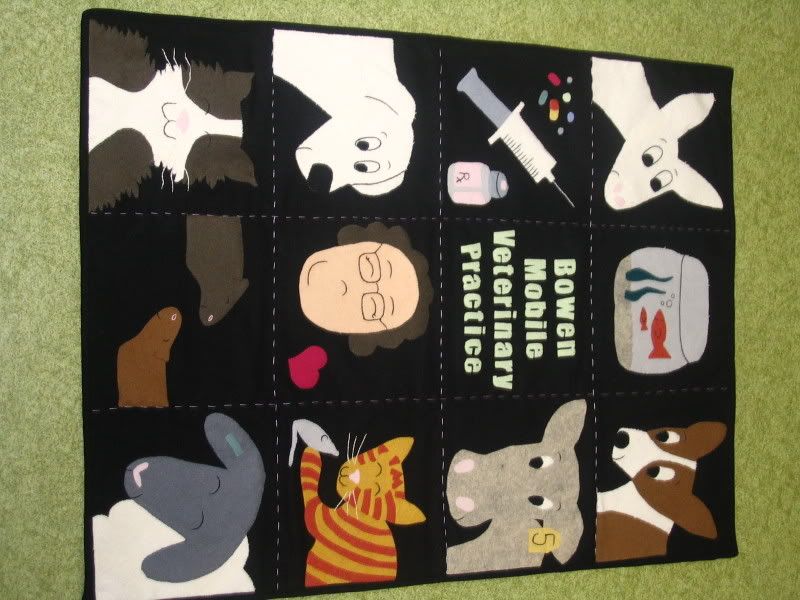 Anyhow, I was really happy with it because I got champion applique, best record book, the self design award, and overall grand champion needle arts. So I'm pretty excited about that. And I also did ceramics unit 5 (I've done all the other units) and I got champion unit 5 and overall grand champion ceramics... So basically I did really well this year...

So far in 4-H I've done:

Heritage Arts: Quilting (2 years), Cross-stitching, Applique
Ceramics: Units 1, 2, 3, 4, 5, and 6
Global Citizenship: Unit 1
Dairy Goats: 1 year
Small Animals: Hedgehog and Guinea Pig
Cake Decorating: Units 1, 2, 3, and 4
Veterinary Science: Units 1 and 2
Self Determined: 2 years- Dog Agility (I started a dog agility project in my county)
Cats: 1 year
Dog Obedience: 2 years

So yeah, I think that's all.... I'll probably do it for one or two more years... I'm not sure what I'm going to do next year...